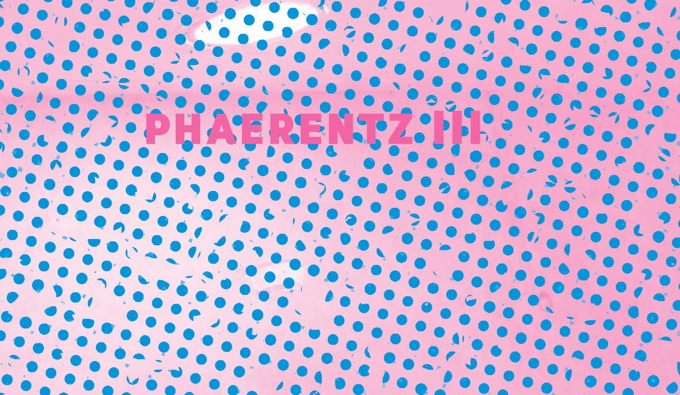 Freitag, 11.04.2014, 20 Uhr

Kurzfristig und zu unserer großen Freude hat sich Petr Ferenc / Phaerentz / bereit erklärt, anläßlich der Eröffnung der Ausstellung von Pavel Albert SEDIMENTE ein elektroakustisches Konzert in der Zwitschermaschine zu geben.
Phaerentz hat im März seinen jüngsten Tonträger mit drei minimalistischen Arbeiten unter dem schlichten und nahliegenden Titel "Phaerentz III" veröffentlicht. Die Arbeiten sind in Hamburg, Schiphorst und Prag entstanden.
Easterndaze: Phaerentz is a solo project of Petr Ferenc, a Czech music journalist and musician, renowned mostly for his hauntological project Birds Build Nests Underground. His latest release is simply entitled III, and this descriptive minimalism is also an encapsulation of this project – no frills, the focus is placed on sound, in an almost acousmatic way. III is a sonic glance at certain – three – specific aural events. The stories about their inception are included, making me realise how nice it is actually to know the context of a sound piece, adding a layer of familiarity, aiding the imagination.
Recorded on 21 June 2013 at the Kunsthalle in Hamburg where the floors creak so nicely. Monochrome is a subtle, gentle intro, much shorter than the other two, a prelude, a sonification of a walk which was then processed according to Monochrome Rules.
Four track live recording made at the Avantgarde Festival in Schiphorst on 22 June 2013… perhaps early morning of the following day. The second track is a dense epic voyage, a master exercise in repetition, the meaning revealing itself gradually, in minor delineations and build-ups. A perpetual gradation, the apotheosis achieved, slowly, but profoundly, as a mirage that is the thing-in-itself, the being-as-in-becoming.
'Good Morning' was planned for morning radio sessions at the same festival. However, something got "lost in translation" and the piece was finished and recorded later at home…Silence, disquietude, sound, an apparition. Différance.