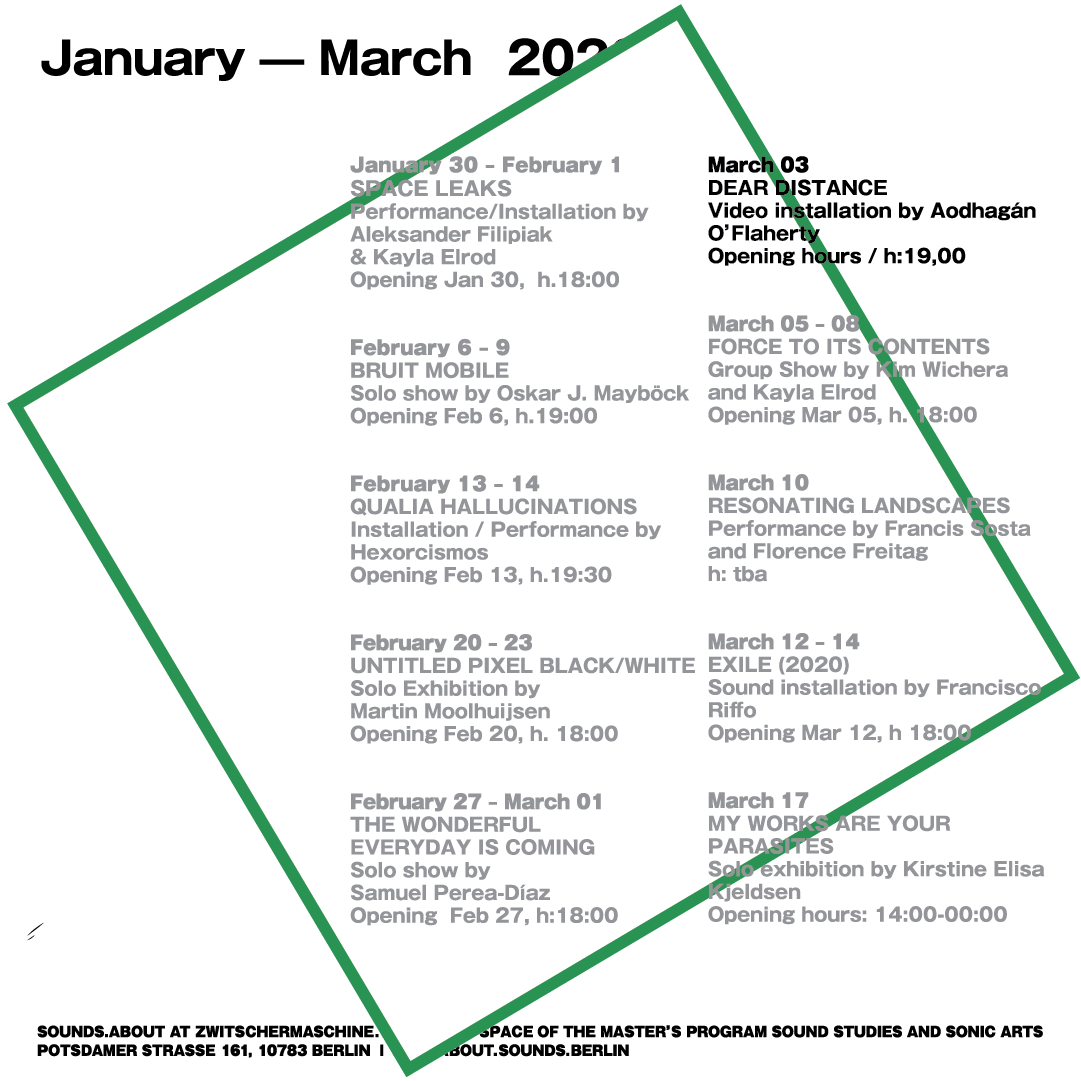 Opening hours: March 03 19:00-22:00
'Dear Distance' is a Video installation by Aodhagán O'Flaherty.
A flux flows through the lens of the camera phone.
While cycling through a cityscape, ​Dear distance ​compiles video reflections on digital cartography, interface culture, mixed reality, migration, telecommunications, distance and movement.
Bio
Currently interested in experimental videography, Aodhagán O'Flaherty has a background in music composition and photography.