A Portfolio of 50 Drawings X 50 Women Sculptors during COVID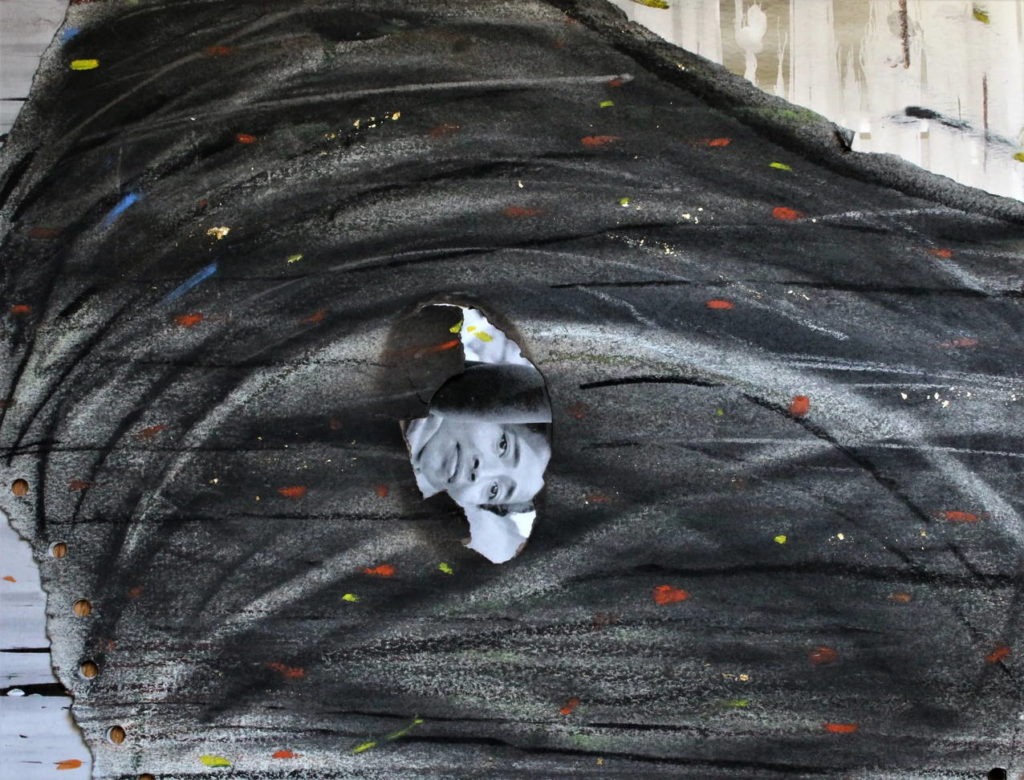 17.09. – 20.09.
Eröffnung: Sa 17.09. • 18 Uhr
Begrüßung: SIBYLLE NÄGELE, Literatur-Salon Potsdamer Straße
Einführung: CORAL P. LAMBERT CYNTHIA HANDEL• Kuratorinnen

Ausstellung: 18.09. – 20.09.2022 • 11 – 18 Uhr u.n.V. – icccia@htw-berlin.de
english below
Im April 2020 starteten die Bildhauerinnen und Kuratorinnen Coral Lambert und Cynthia Handel eine Umfrage darüber, wie sich die Pandemie auf die Arbeit in den Ateliers auswirkte und welche Art von Unterstützung die Künstler benötigten. Bildhauer arbeiten in der Regel kollaborativ oder mit einem Team, um die Werke zu herzustellen und zu installieren. In der Folge musste ein großer Teil der künstlerischen Praxis ganz eingestellt, auf Eis gelegt oder drastisch verändert worden war. Das Portfolio stellt eine internationale Sammlung von Bildhauerinnen aus den USA und Europa dar. Alle Frauen in der Mappe sind über 50 Jahre alt und nähern sich der Bildhauerei mit unterschiedlichen Materialien und Praktiken, von öffentlicher und prozessorientierter Kunst bis hin zu Installation und Performance. Diese Berliner Ausstellung – konzipiert für die 9. ICCCIA – wird durch Skulpturen aus Gusseisen ergänzt. Diese werden in einer stillen Auktion zur Unterstützung einer jungen Bildhauerin verkauft.
Künstlerinnen: Ginger Andro, Gwen Arkin, Nicole Beck, Luisa Caldwell, JoAnne Carson, Vivien Collens, Laura Donefer, Leslie Fry, Faith Gelvin, Felicia Glidden, Cynthia Handel, Sarah Haviland, Alison Helm, Alexa Horochowski, Julie Jabolinksi, Dilys Jackson, Justine Johnson, Mary Johnson, Brigitte Jurack, Deborah Kennedy, Rian Kerrane, Wendy Klemperer, Deborah La Grasse, Coral Penelope Lambert, Thea Lanzisero, Gina Miccinilli, Cristin Millett, Nikki Moser, Ellie Murphy, Mary Neubauer, Jann Nunn, Julia Ousley, Sherry Owens, Zora Palova, Marsha Pels, Diana Pumpelly Bates, Glen Rogers, Phoenix Savage, Kathleen Schnieder, Tanya Synar, Kazumi Tanaka, Steinun Thorarinsdottir, Lynn Todaro, Jennifer Torres, Pocket Toscani, Virginia Tyler, Ann Weber, Mia Westerl und Mala Wolfe, Joni Younkins-Herzog
https://i5olationportfolio.org/
https://www.iron-2022-germany.de/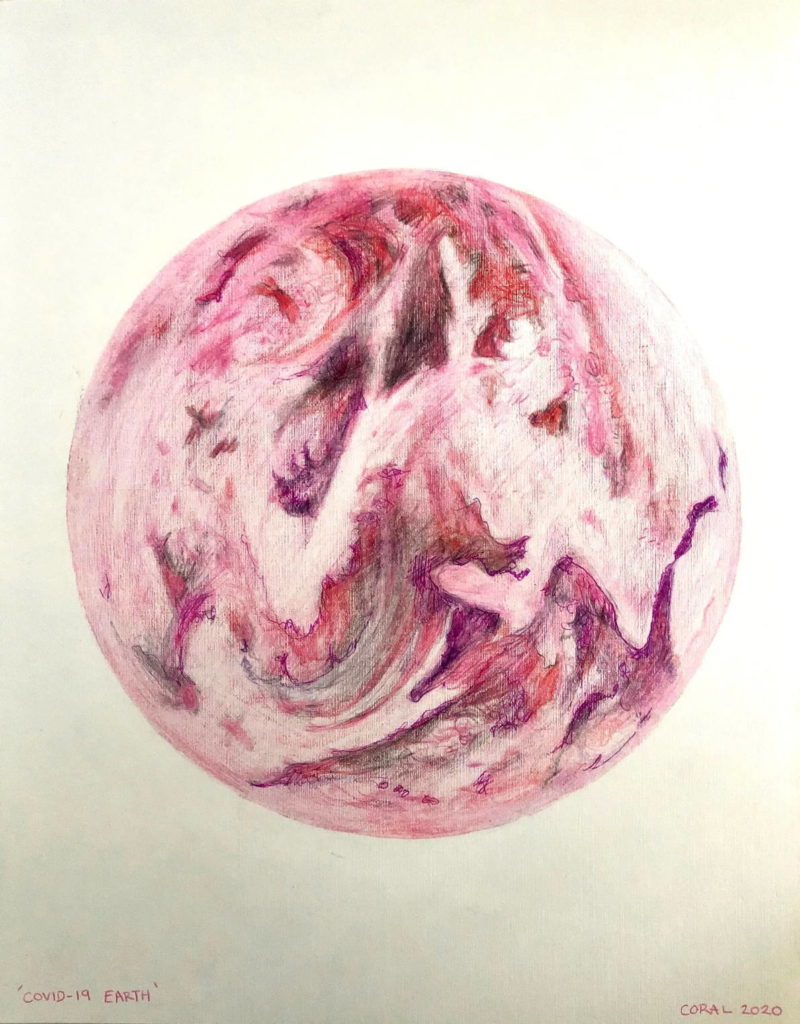 In April 2020 sculptors & curators Coral Lambert and Cynthia Handel started a survey how the pandemic was affecting studio work and what kind of support artists needed. Sculptors tend to work in collaboration or with a team of others to produce and install work so much of the artists practice had stopped altogether, been on hold or changed drastically. They found that many sculptors turned to drawing.The portfolio represents an international collection of women sculptors from the USA and Europe. All of the women in the portfolio are over 50 years of age and approach sculpture in diverse materials and practices from public and process based art to installation and performance. This Berlin show – designed for the 9th ICCCIA – will be completed by sculptures in cast iron. These will be sold in a silent auction to support a young female sculptor.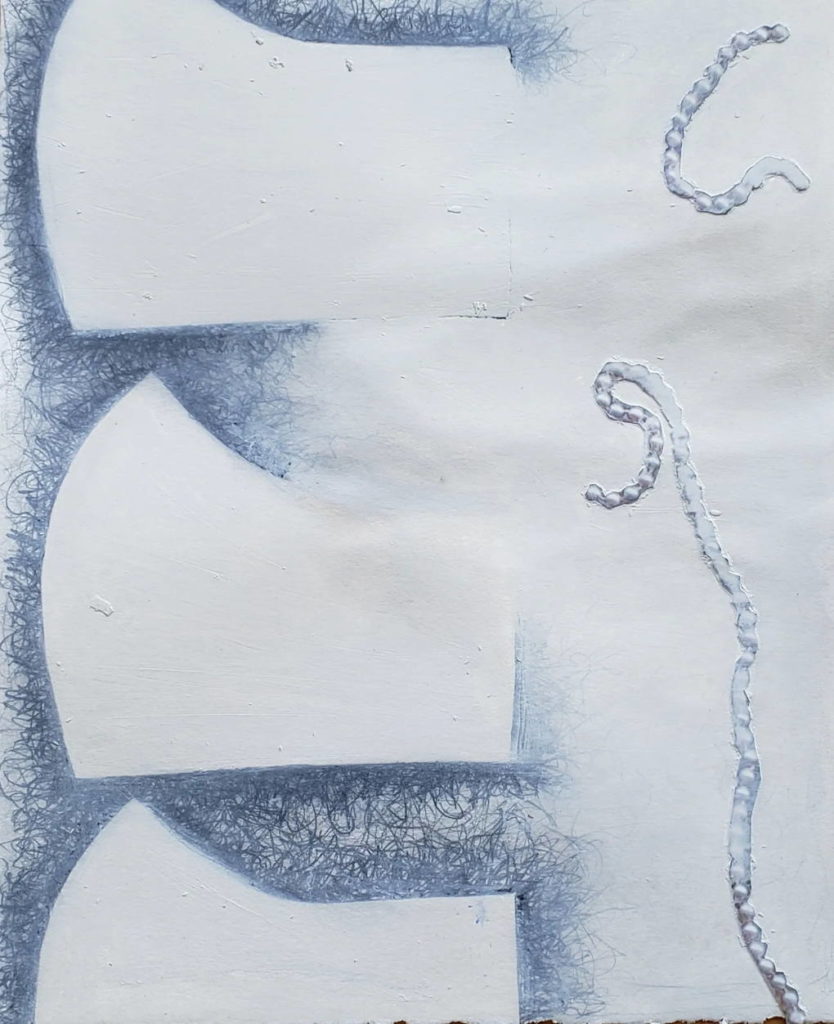 Featured Artists: Ginger Andro, Gwen Arkin, Nicole Beck, Luisa Caldwell, JoAnne Carson, Vivien Collens, Laura Donefer, Leslie Fry, Faith Gelvin, Felicia Glidden, Cynthia Handel, Sarah Haviland, Alison Helm, Alexa Horochowski, Julie Jabolinksi, Dilys Jackson, Justine Johnson, Mary Johnson, Brigitte Jurack, Deborah Kennedy, Rian Kerrane, Wendy Klemperer, Deborah La Grasse, Coral Penelope Lambert, Thea Lanzisero, Gina Miccinilli, Cristin Millett, Nikki Moser, Ellie Murphy, Mary Neubauer, Jann Nunn, Julia Ousley, Sherry Owens, Zora Palova, Marsha Pels, Diana Pumpelly Bates, Glen Rogers, Phoenix Savage, Kathleen Schnieder, Tanya Synar, Kazumi Tanaka, Steinun Thorarinsdottir, Lynn Todaro, Jennifer Torres, Pocket Toscani, Virginia Tyler, Ann Weber, Mia Westerl und Mala Wolfe, Joni Younkins-Herzog
https://i5olationportfolio.org/
https://www.iron-2022-germany.de/