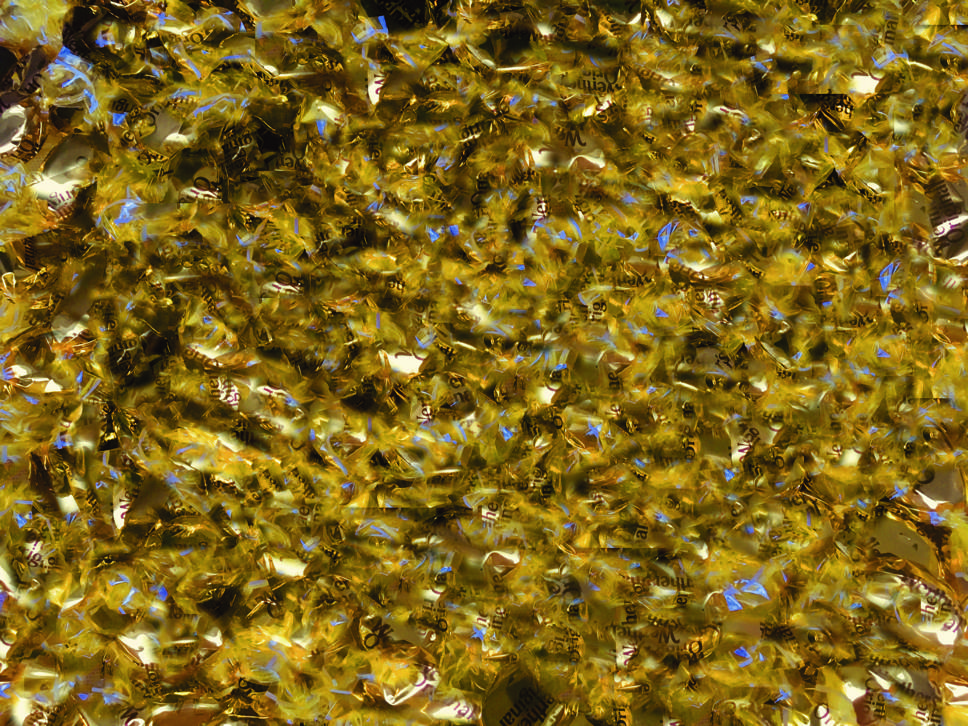 Eröffnung: Sa 03.03.2018 • 19 Uhr
Ausstellung: 04.03. – 11.03. • Di – Fr 15 – 19 Uhr / Sa 13 – 20 Uhr u.n.V.
Finissage: Sa 10.03.2018 • 20 Uhr – PERFORMANCE
Die audiovisuelle Installation "In Gold We Trust" besteht aus einem starken visuellen Element und einer 16-Kanal-Klangkomposition. Die Klänge, die in dem Stück verwendet werden, sind Aufzeichnungen von verschiedenen Insekten, wie Fliegen und Ameisen, die auf das oft verborgene Leben im Unterholz verweisen.
Die Installation ist eine spielerische Art, zwei wichtige, aber entgegengesetzte Linien im menschlichen Leben nebeneinander zu stellen.
Auf der einen Seite besteht es auf der stetigen Verfolgung von Träumen, der Erfüllung von Wünschen, auf Leistung und Fortschritt. Auf der anderen Seite betont es das letztlich entmutigende Versprechen der Unsterblichkeit gegenüber dem unvermeidlichen Zyklus des Lebenszyklus: Geburt, Wachstum, Verfall und Tod.
Martyna Poznańska
The audio-visual installation 'In Gold We Trust' consists of a strong visual element and a 16-channel sound composition. The sounds used in the piece are recordings of different insects, such as flies and ants, which refer to the often hidden life in the undergrowth.
The installation is a playful way of juxtaposing two important but opposite vectors in human life.
On the one hand it insists upon the ongoing pursuit of dreams, the fulfilment of desires, accomplishment, and progress. On the other hand it emphasises the ultimately disheartening promise of immortality versus the unavoidable course of the life cycle: birth, growth, decay, and death.
Martyna Poznańska
Martyna Poznańska is a cross-disciplinary artist, who works with different media across disciplines building connections between the intangible medium of sound and solid matter. It includes listening and field recordings practice next to working with various visual tools such as drawing, video, use of created or found objects, writing among others.
She exhibited and performed internationally showing her works at the Akademie der Künste Berlin (DE), Deutsche Oper Berlin (DE), Cafe OTO, London (UK), she worked with Hans Peter Kuhn ( Installation – Übergang, Martin-Gropius-Bau Museum, Berlin), and Peter Cusack among others.
She studied Spanish Philology at the Jagiellonian University in Krakow (PL), Sound Art at The University of the Arts London (LCC). In 2016 she obtained the MA degree from Sound Studies at the Universität der Künste Berlin (UdK).
Martyna lives and works in Berlin.
http://www.martynapoznanska.com