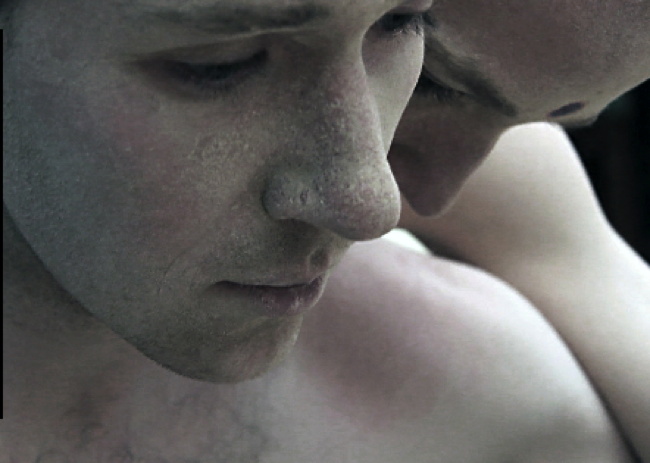 in Kooperation mit:
Julia Metzger-Traber & Davide De Lills (¿Che.Ne.So?)
Jessica Harris & Austin Selden (Shen Wei Dance Arts)
Studenten der South Point School Varanasi
Sharon Phelan
Eröffnung: Fr. 13.06.2014  –  19 Uhr
Ausstellung: 14.06. – 22.06.2014 – Do -So  15-19 Uhr – verlängert bis: 20.07.2014
In December 2013, five collaborators travelled to Varanasi, Uttar Pradesh, India, where they worked together over two months at the Nirman Foundation.
Varanasi is the site of convergence for three revered rivers: Varuna, Asi and Ganga. The mythology of Varanasi communicates an archetypal interplay of form and unformed, birth and death, observed as fundamentals of nature through tales of personified dynamics. Drawing upon gestural observations and movement research, rituals were co-choreographed and documented at specific sites in and around the city.
Confluence is a constellation of video, sculptural documentation and sound work generated from these experiences.
Jonah King's video practice looks for points of tension where cognitive structures; psychological, political or spiritual, undo themselves. In this playful unraveling, hidden zones of experience can be explored that provide spaces of transformation and transcendence. Jonah recieved a First Hons BFA from the National College of Art, Dublin and is currently an MFA candidate at the School of the Art Institute of Chicago. He is the recipient of the Owen Walsh Award and Block T Emerging Graduate Award.
Julia Metzger-Traber (US/BER) is a performer, choreographer and activist. Her process-orientated collaborations interrogate implicit and explicit power relationships. She received a BA from Hampshire College and is one half of ¿Che.Ne.So? and a founder 77 Stolen Fish collective .
Davide De Lillis (IT/BER)  is a performer, creator and teacher. He works to locate honesty and vulnerability within interdependent relations through collaborative risk-taking and ordeal. He is one half of ¿Che.Ne.So? and a founder 77 Stolen Fish collective .
Jessica Harris (NY) is a founding member of Shen Wei Dance Arts. She received a BA in dance from Pomona College and is currently attending NYU Gallatin School for Individualised Study under a Jack Kent Cooke Scholarship Award.
Austin Selden (NY) received his BFA from the University of Michigan. He is a member of Shen Wei Dance Arts and has recently performed with Artichoke Dance Company, Chavasse Dance & Performance, and Megan Kendzior.
Sharon Phelan (DUB) is an artist, musician and writer. She is currently a PhD researcher at the Arts Technology Research Lab, Trinity College.  She received her MPhil in Music and Media Technologies at Trinity College and her BA (Hons) in Fine Art Media & History of Art at the National College of Art and Design.
Students of South Point School (VNS); Aditya, Gulnaz Bano, M​uhamma​ d Shadiq, M​uhammad​ Imran, Mansi, Imran Mehmood, Dinkar Mishra, Insha Rehman, Neha Seth, Nitish Singh, Sadhana Singh, Ajeet Singh, Alkesh Singh, Ummehani, Shivam Vishwakarma