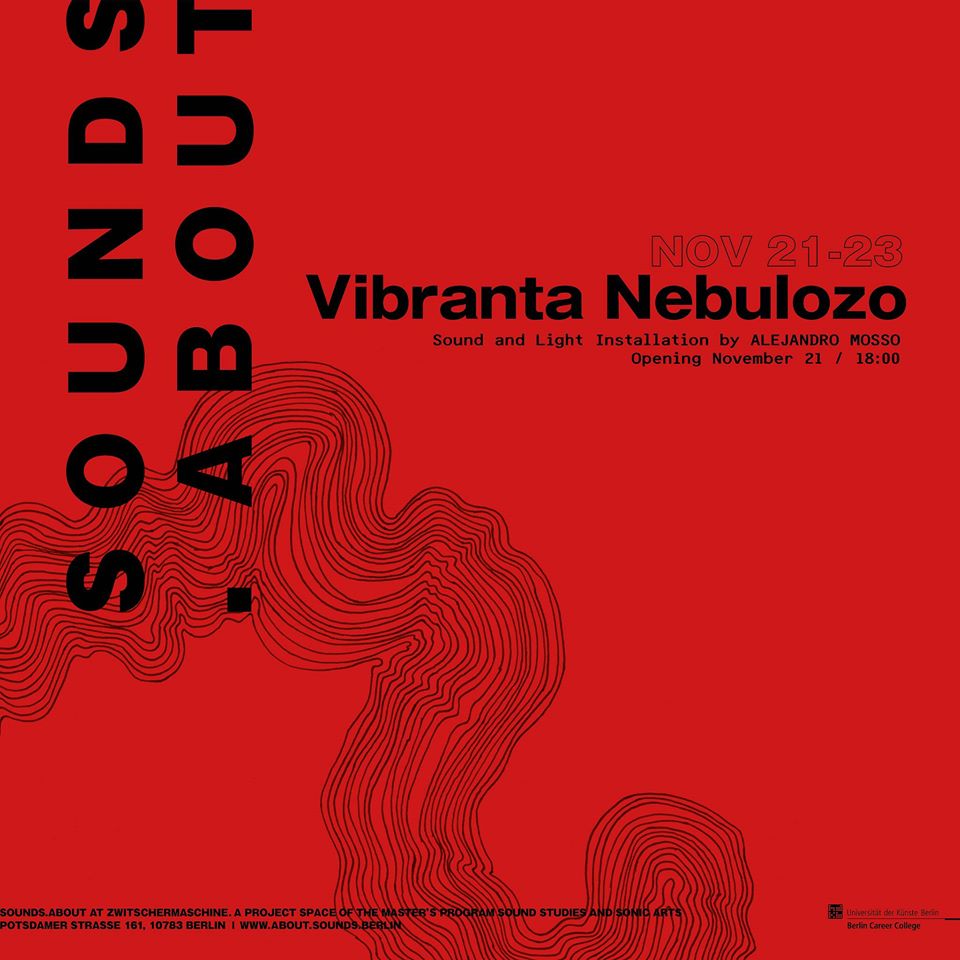 vernissage: 21.11. / 18:00
opening hours: 22.-23.11. / 16:00-21:00
Argentinian sound artist and electronic musician Alejandro Mosso presents his latest installation work called Vibranta Nebulozo at SoundsAbout gallery.
/ about the piece:
A light and sound installation that wonders into natural vibrational phenomena synchronizing sound and light frequencies, creating a tone and colour landscape of movements through cymatics and synesthesia. A looking glass into a hidden world.
// about the artist:
Alejandro Mosso is an Argentinian electronic music composer, live performer and sound artist based in Berlin. With an extended career in electronic music, he now expands his artistic practice into sound and light installation art.
https://www.instagram.com/alejandromossomusic/​
https://soundcloud.com/alejandro-mosso
https://www.facebook.com/AlejandroMossoMusic/
* SOUNDS.ABOUT
is a cooperation between the Master's program Sound Studies and Sonic Arts at the University Berlin collaborates and the gallery Zwitschermaschine offering a project space to present and discuss, question and celebrate the work and ideas of our students and their guests for three months every year.