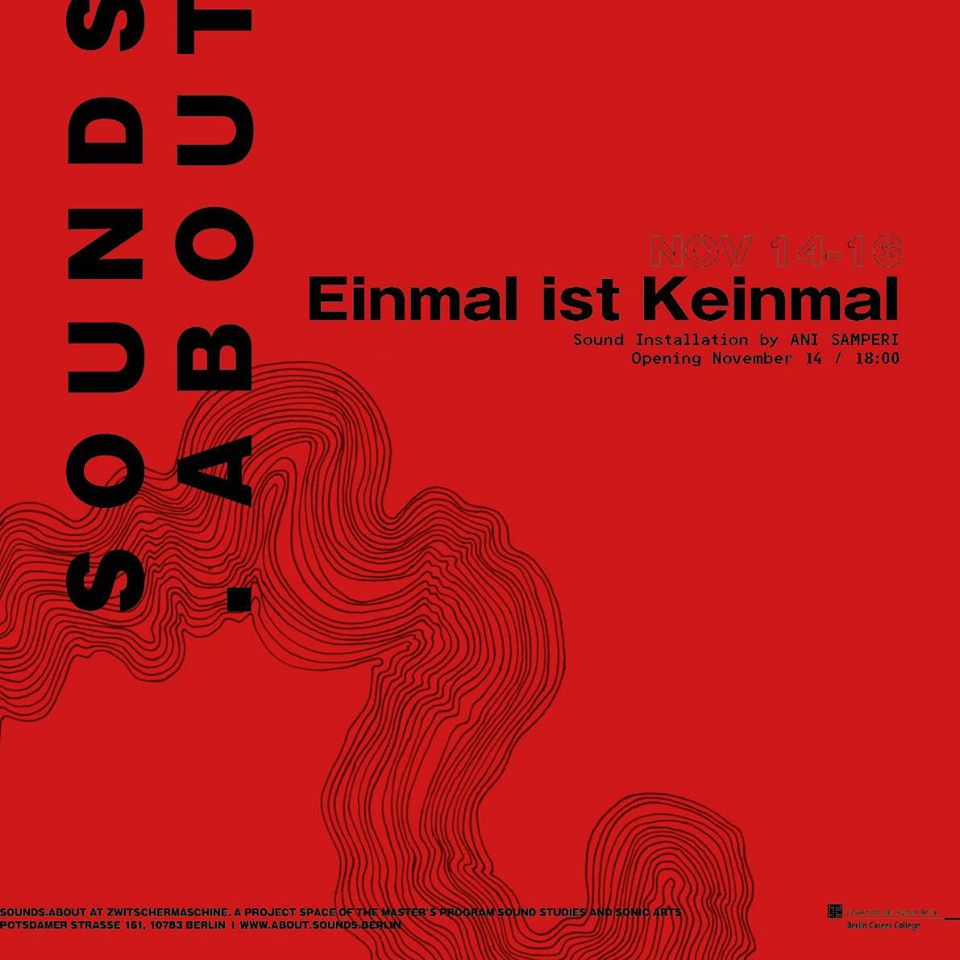 //Opening: Thursday 14/11, 18:00 – 22:00
Gallery hours: Friday 15/11 & Saturday 16/11, 17:00 – 22:00
SoundsAbout presents the sound installation 'Einmal ist Keinmal' by Ani Samperi.
/about the work
"Thoughts are the shadows of our feelings — always darker, emptier, simpler." — F.W. Nietzsche.
A woman's voice and a dim light from within invite us into an enclosure of bare tree limbs, where we hear from all directions — as if from the walls and trees themselves — the sound of a hypnotic melody gradually transforming into a simpler state, tinted with silver sine waves. An acoustic impulse response (the shape of an echo in a specific location) is applied repeatedly to an ancient melody in a mountain landscape, until the semblance of song disappears. Shadows cut the ceiling and floating walls vibrate mysteriously, as the sound cyclically renews and destroys itself at once in the eternal return.
//about the artist
The work of Ani Samperi uses sound as raw material for installation, along with resonant materials and repurposed objects. Her current work uses cycles and transformation of sound, within a landscape of light and shadow, to explore themes of death, rebirth, nostalgia, fear, seduction, and feminine aspects of nature. It sees emotional content as a possible tool for sociopolitical transformation from a cellular level.
* SOUNDS.ABOUT
is a cooperation between the Master's program Sound Studies and Sonic Arts at the University Berlin collaborates and the gallery Zwitschermaschine offering a project space to present and discuss, question and celebrate the work and ideas of our students and their guests for three months every year.