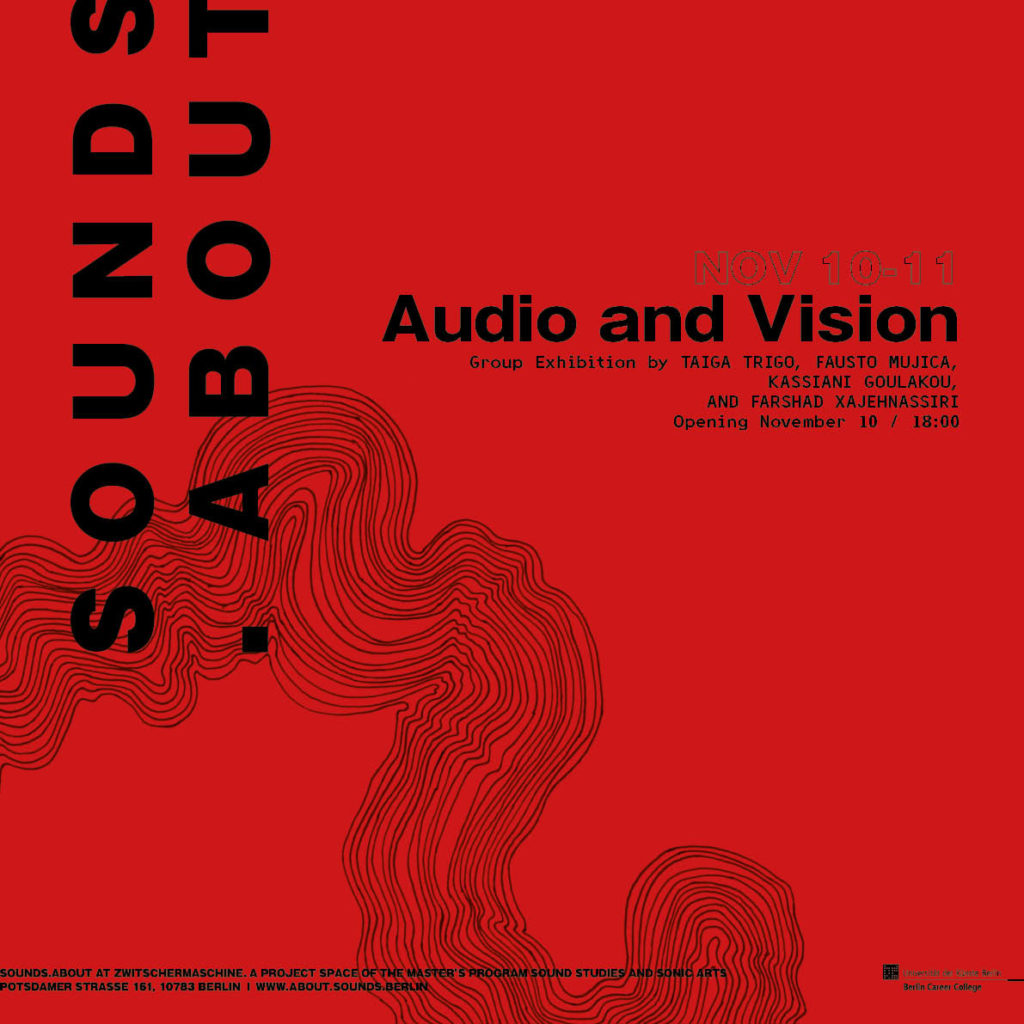 Gallery hours:
Sunday 10th, 18:00 – 21:00,
Monday 11th: 16:00 – 21:00
Sunday and Monday screenings at SoundsAbout.
/ about the event
Audio and Vision showcases audio visual works which explore the interplay between sound and image. Through four different approaches, the artists demonstrate the creative possibilities and complex relations of the two mediums in a non hierarchical exchange.
// screenings by
Kassiani Goulakou, Fausto Mújica (LFA), Tarxun (Farshad Xajehnassiri), Taiga Trigo
* SOUNDS.ABOUT
is a cooperation between the Master's program Sound Studies and Sonic Arts at the University Berlin collaborates and the gallery Zwitschermaschine offering a project space to present and discuss, question and celebrate the work and ideas of our students and their guests for three months every year.