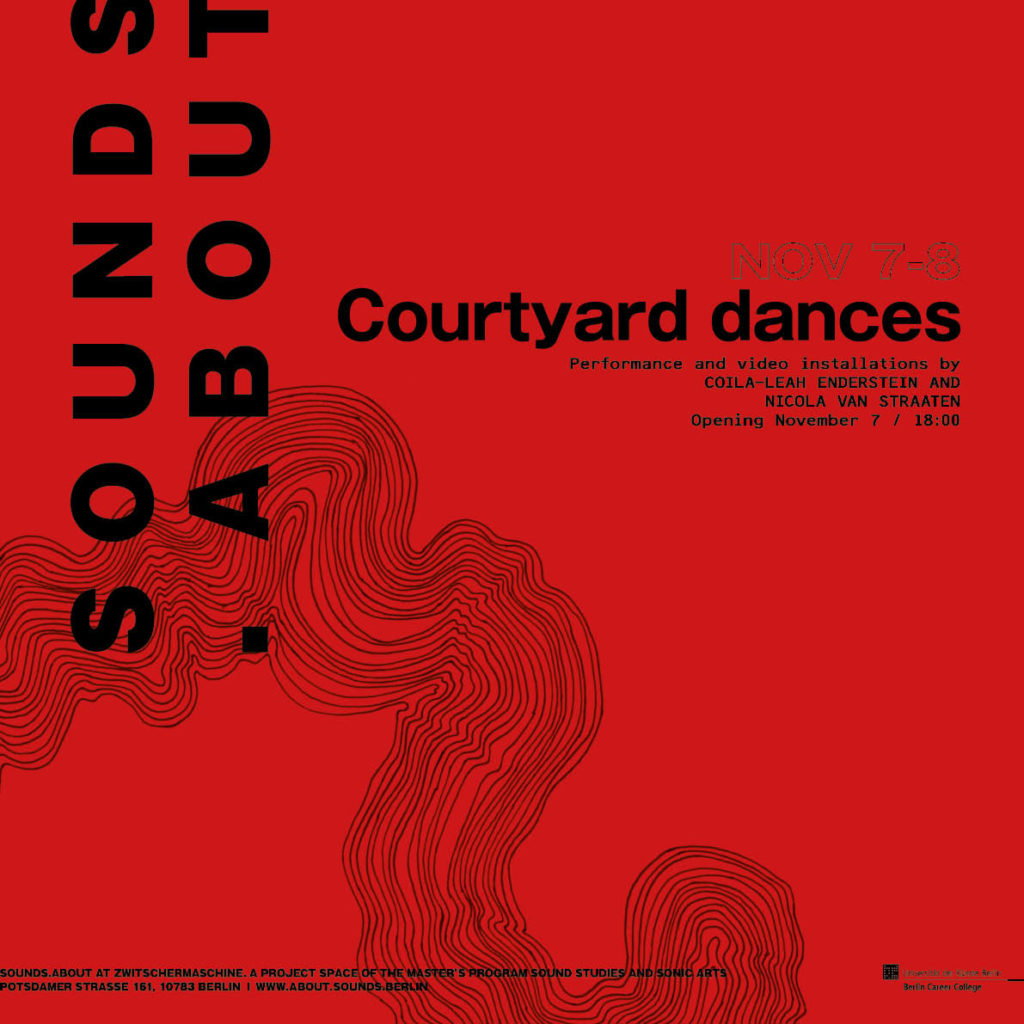 Do 07.11.2019 • 18:00 Uhr
'courtyard dances' is a special collaborative work by Coila-Leah Enderstein and Nicola Von Straaten, specifically realised for the gallery's space. The artists have developed together a common research rooted in improvisation, music and dance, and they will present their new work, featuring performances and video installations.
about the piece:
A four year old archive occupies an otherwise empty room, calling out to the present body. Two performers respond to the sounds and images that have been crafted from past moments of intimacy, spontaneity and shared creative practice.
about the artists:
South African artists Coila-Leah Enderstein and Nicola van Straaten have been working together for the past five years, living in close quarters in both Cape Town and Berlin. The two friends have backgrounds in music and dance, and their mutual interest in performance, improvisation and archives, fuels and sustains their collaborative investigations, under the moniker of "THIMK".
Vernissage: Thursday 7, h.18:00
Gallery opening hours: 7/11 h: 18-21, 8/11 h: 18-21
* SOUNDS.ABOUT
is a cooperation between the Master's program Sound Studies and Sonic Arts at the University Berlin collaborates and the gallery Zwitschermaschine offering a project space to present and discuss, question and celebrate the work and ideas of our students and their guests for three months every year.