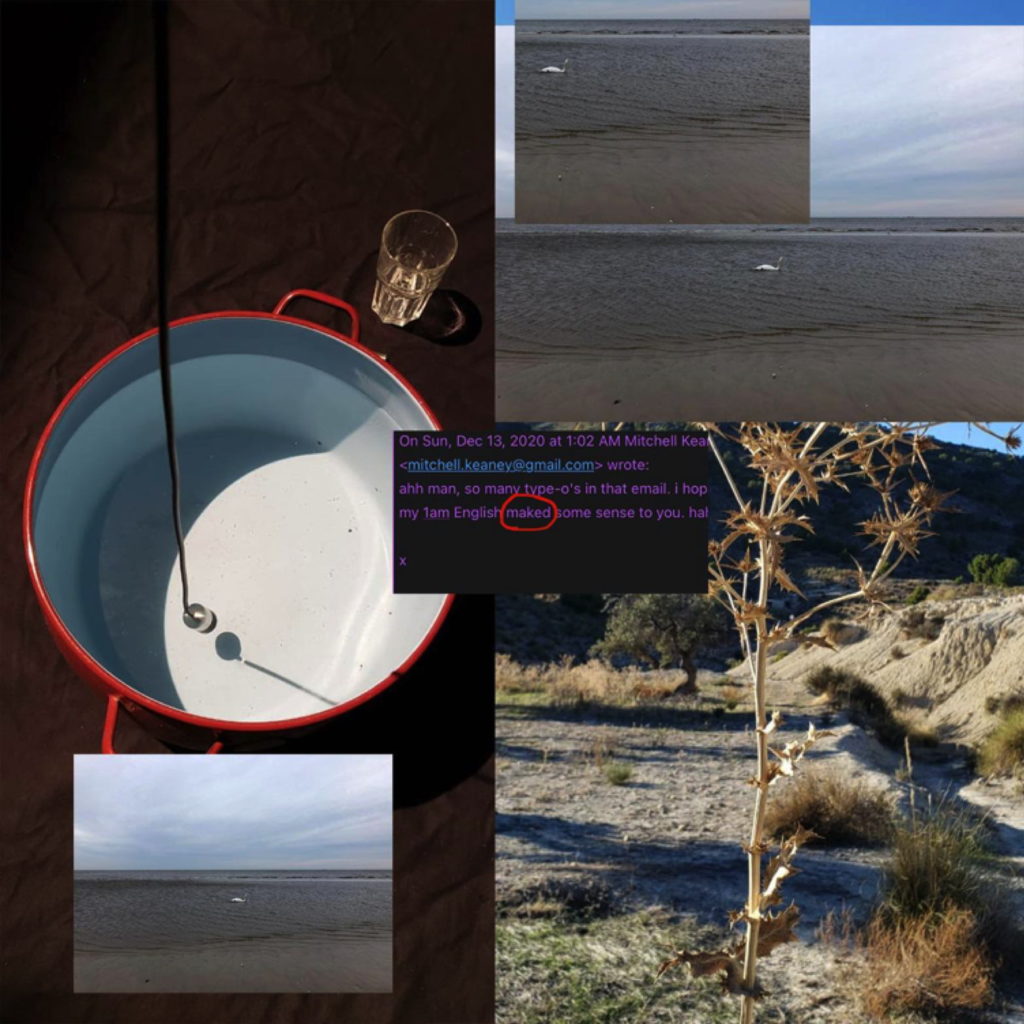 Mariana Carvalho and Mitchell Keaney:
Live-streamed performance
Feb 12, 18:30
Mariana Carvalho and Mitchell Keaney explore the resonant spaces of the body, human voice, water and synthesizer as one. They improvise with contact microphones to externalize the inner movements of their bodies, a hydrophone to amplify the motion of water and voice inside a large cooking pot (i.e. the body) and a modular synthesizer. Machine, natural elements, flesh and bones, sound in organized rhythm, repeated patterns, muffled textures, bubbles and slightly chaotic gestures, combining organic and inorganic.
BIOS:
Mitchell Keaney (b. 1992) is originally from the suburbs of Phoenix, Arizona, USA. He is a self-taught musician, composer and performer particularly interested in how individuals experience sound on a rudimentary level. His work explores the sensory impact interlacing rhythmic patterns have on a listener overtime. *
Mariana Carvalho (São Paulo, Brazil) performer, sound artist, improviser and pianist, interested in body, listening, relation, inner sounds, eutony, gender, voice. She is a master candidate at the Sound Studies and Sonic arts program at UdK, Berlin. She is part of Sonora – músicas e feminismos. She did the piano bachelor's degree at the University of São Paulo, where she is still connected with NuSom – Research Centre on Sonology of USP and Orquestra Errante. She was an artist resident in Q-O2 (Belgium) and AADK Spain.