Installation | Intervention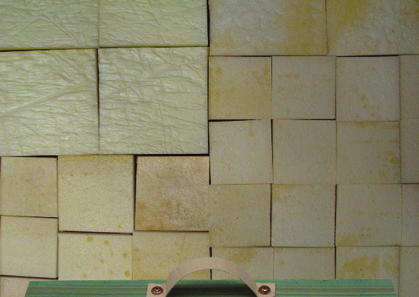 Eroffnung: Freitag, 14.06.2013  /  19 Uhr
Ausstellung: 15.06. – 07.07. / Do – So 15 – 19 Uhr

My current practice speculates on the notion of work. Through an accumulation and manipulation of materials I create installations that imitate functional spaces. Within these spaces I employ exchanges that trade in labour and objects.
My work is in part an exploration of my own methods of production as well as the systems of production we are unintentionally implicated into. During the process of making work I find myself recurrently confronted by what it means to produce. I really like the idea that I could be simplifying by overcomplicating, although I am sure that's not what's happening at all.
During the exhibition, No working on Saturdays, employees will be performing unpaid labour. Visitors to the exhibition will have the opportunity to give the workers a break by imitating their role in the workplace. Individuals who choose to participate will be remunerated based on the time they choose to spend labouring.
No working on Saturdays is the first solo exhibition by Canadian born artist Lauren Chipeur. Graduating from Edinburgh College of Art in 2012, she is now living and working in Berlin.